Toledo Residential Artificial Turf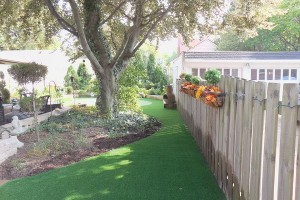 Imagine not having to mow, water, or fertilize your backyard ever again! Keepers Turf can change your Saturday from yard work, to family day or even relax day! Your lawn will look great, and you feel great as you watch your neighbors mow their lawns.
We strive to offer the best products that offer limited maintenance and allow your family to spend more time together, without all the work. We offer a wide variety of synthetic turf to match any landscape or design. We offer top quality installation that allows for smooth and seamless transition.
Synthetic grass landscaping in Toledo is an investment in your property. It can also enhance your lifestyle. It is easy to care for and will save you money over time.
No more mowing grass
No more mud
No more watering
no more holes dug in yard
Toledo Artificial Grass Lawn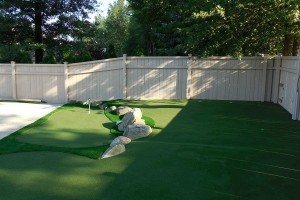 Synthetic lawns have improved dramatically in recent years, which means a better feel for you and your pets. They resist fading, they are easy to care for, and good for the environment. As we look for ways to stay "Green", artificial turf is a great choice. It never needs watering, it never needs mowing, and it always looks good, even in the hottest temperatures.
Lawns of artificial turf are a long lasting solution for your home. This Toledo synthetic turf is designed for the constant abuse of a sports field. It is installed to provide great drainage for your lawn. With synthetic grass you don't need to worry about brown spots from too much sun. You don't need to worry about shade areas where grass won't grow. Your lawn will look beautiful throughout the yard.
Call us today for a free evaluation of your yard. Let us show you the benefits of professionally installed, realistic, artificial turf.
Toledo: 440-653-7971
South: 513-370-3677